The Journey

from where you are to where you want to be

Please tell me what you think of this site.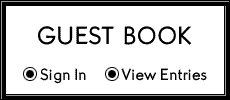 Really, I would love to read your comments and suggestions. This is a work in progress. If you would like visitors to visit your website, be sure to list your address. I'll go there . . .  promise.

Remember, this is a work in progress. Some of the links are not quite done yet. Be patient. They will be soon.

Judy Mae

A word of thanks to the special friend who encouraged me all the way through this project. Thank you for caring . . . no matter what.

likemylife.com

a division of

JudyMae Publications

JUDY MAE BINGMAN

CLICK ANY OF THE LINKS BELOW

to continue your journey.

Search this site for inspiration!

What are you searching for?

GUEST BOOK

Hello new friends

Stories to inspire and warm your heart